AdrienTorris/awesome-blazor
Front-End Development
4 days ago
7k
Resources for Blazor, a .NET web framework using C#/Razor and HTML that runs in the browser with WebAssembly.
Awesome Blazor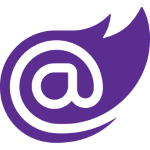 A collection of awesome Blazor resources.
Blazor is a .NET web framework using C#/Razor and HTML that runs in the browser with WebAssembly.
Contributions are always welcome! Please take a look at the contribution guidelines pages first. Thanks to all contributors, you're awesome and wouldn't be possible without you!
If you need to search on this list you can try this great website: Awesome Blazor Browser. Thanks @jsakamoto for this! Source codestars152
.
Contents
.NET Conf - .NET 7 launch! (November 8-10, 2022).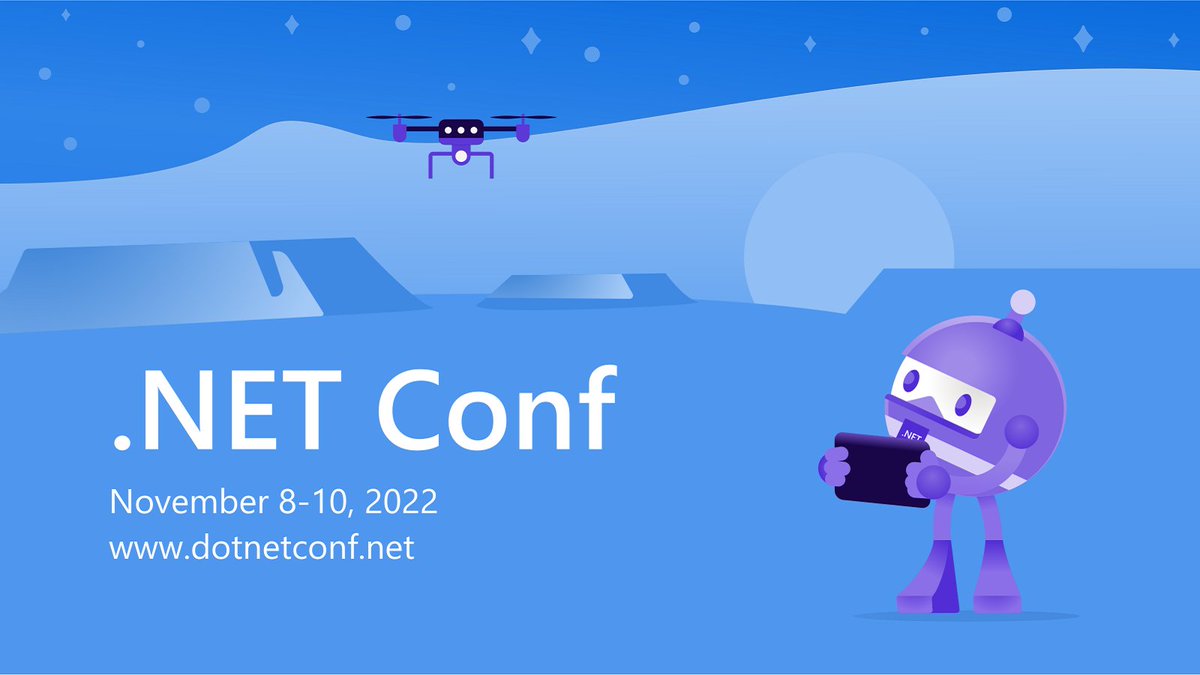 .NET Conf is a free, three-day, virtual developer event that celebrates the major releases of the .NET development platform. It is co-organized by the .NET community and Microsoft, and sponsored by the .NET Foundation and our ecosystem partners. Come celebrate and learn about what you can do with .NET 7.
More info on dotnetconf.net.
Introduction
What is Blazor?
Blazor is a .NET web framework to build client web apps with C#.
Blazor lets you build interactive web UIs using C# instead of JavaScript. Blazor apps are composed of reusable web UI components implemented using C#, HTML, and CSS. Both client and server code is written in C#, allowing you to share code and libraries. More information on the official Blazor website.
Get started
To get started with Blazor, follow the instructions in the Blazor Get Started documentation.
Doing the Build a web app with Blazor learning session on Microsoft Learn can also be a good idea. Another great resource to start is the beginner serie by Jeff Fritz on Channel9 or YouTube.
General
Templates
Blazor Hero

stars

2.8k

- - Clean Architecture Solution Template for Blazor WebAssembly built with MudBlazor Components. This project will make your Blazor Learning Process much easier than you anticipate. Blazor Hero is meant to be an Enterprise Level Boilerplate, which comes free of cost, completely open sourced. Read the Quick Start Guide here.
Sample Projects
Authentication
Cloud
EventGrid Viewer Blazor

stars

18

- Blazor Server app that displays EventGrid messages in realtime & allows the ability to secure the app using Azure AD, KeyVault & Managed Identities.
FairPlayTube

stars

72

- Blazor Web Assembly app with .NET 5 Hosted API to teach how to create video sharing portals with Blazor, .NET and Azure.
CMS
Games
Hybrid
IoT
PresenceLight

stars

378

- PresenceLight is a solution to broadcast your various statuses to a Phillips Hue or LIFX light bulb. Some statuses you can broadcast are: your availability in Microsoft Teams, your current Windows 10 theme, and a theme or color of your choosing. Blog post. Demo video.
Meadow Weather

stars

5

- In this sample, a Meadow microcontroller polls data from a LM35 temperature sensor. That data is sent via HTTP request to an API controller endpoint and stored in a database where it can be visualized in a chart using a Blazor web app.
Logging
Machine Learning
Mobile
Rapid Development Framework
WalkingTec.Mvvm (WTM)

stars

3.7k

- A development framework based on .NET Core and EF. It supports Blazor, Vue, React and LayUI with one click code generation for CRUD, Import/Export, etc. Website.
ToDos
Others
Tutorials
Blazor workshop

stars

2.9k

- Blazor app building workshop by .NET Foundation, Blazzing Pizza.
Build the Game of Life with Blazor - August, 2021 - Build the Game of Life with Blazor. Source code

stars

4

.
Blazor Meadow Web API Weather Chart.js - June 2021 - Display sensor data using Chart.js in a Blazor application. Source code

stars

5

.
Setup Blazor app using ASP.NET Core Empty project template - May, 2021 - Setup Blazor app using ASP.NET Core Empty project template.
Tetris in Blazor - April, 2021 - Part 1, Part 2, Part 3, Part 4, Part 5, Part 6. Source code

stars

166

.
Using MudBlazor to Create Reach and Functional Product's Details Page - April 27, 2021 - Using MudBlazor to Create Reach and Functional Product's Details Page.
Building a Dashboard - April 23, 2021 - Tutorial on how to build a dashboard.
Rendering dynamic content in Blazor Wasm using DynamicComponent - April 20, 2021 - Rendering dynamic content in Blazor Wasm using DynamicComponent.
Blazor Material Table – Server-Side Paging, Searching, Sorting - April 19, 2021 - Blazor Material Table – Server-Side Paging, Searching, Sorting.
Setting dynamic metadata for Blazor Web Assembly - March 23, 2021 - This post shows how HTML header meta data can be dynamically updated or changed for a Blazor Web assembly application routes hosted in ASP.NET Core. This can be usually for changing how URL link previews are displayed when sharing links. Source code

stars

3

.
How to use gRPC-Web with Blazor WebAssembly on App Service - March 15, 2021 - How to use gRPC-Web with Blazor WebAssembly on App Service.
How to deploy Blazor WebAssembly to Cloudflare - March 14, 2021 - How to deploy Blazor WebAssembly to Cloudflare. Source code

stars

1

.
Overriding components in Blazor - February 27, 2021 - If you use a component library in your project, you might want to override a component somewhere deep down in the component hierarchy without having to override the whole hierarchy.
Build a Blazor 'Copy to Clipboard' component with a Markdown editor - February 18, 2021 - Let's build a 'Copy to Clipboard' component, where we can copy Markdown content to the clipboard.
Blazor on Desktop - February 17, 2021 - This post explores how to make Blazor web apps run on Desktop.
Using source generators to generate a menu component in a Blazor app - February 16, 2021 - Using source generators to generate a menu component in a Blazor app.
The tablet app – part 1 - February 12, 2021 - Making an espresso machine smart, with .NET and Mobile Blazor Bindings.
Download Files from Azure with .NET Core Web API and Blazor WebAssembly - February 9, 2021 - In this article, we are going to learn how to download files from Azure using ASP.NET Core Web API as the server-side project and Blazor WebAssembly as the client-side. This article is a continuation of a previous one where we learned about uploading files to Azure. In that article, we also created Azure storage, so if you don't have one created, you can do it following the instructions from the mentioned article. Source code

stars

2

.
Using source generators to find all routable components in a Blazor WebAssembly app - February 9, 2021 - The previous post described a way to find all the "routable" components in a Blazor app using reflection. This post shows an alternative approach using a source generator.
Custom Xamarin Controls with Blazor Mobile Bindings - February 8, 2021 - Blazor Mobile Bindings is exciting, but also encourages reusability. We take a look as how to wrap custom Xamarin.Forms UI as Blazor components.
Create a Blazor Server app that uses the Microsoft identity platform for authentication - October 2020 - Tutorial by Microsoft. Blazor Server provides support for hosting Razor components on the server in an ASP.NET Core app. In this tutorial, you learn how to implement authentication and retrieve data from Microsoft Graph in a Blazor Server app with the Microsoft identity platform.
Consuming GraphQL API In ASP.NET Core - January, 2021 - Consuming GraphQL API In ASP.NET Core: Part 1, Part2. Source code

stars

13

.
Prerending a Blazor WebAssembly app to static files, without an ASP.NET Core host app - January 26, 2021 - This post describes how you can prerender all the pages in a Blazor WebAssembly app, without requiring a host app. That means you can still host your Blazor WebAssembly as static files using GitHub Pages or Netlify, without requiring a backend server. Source code .
Authentication in Blazor WebAssembly Hosted Applications - January 22, 2021 - Authentication in Blazor WebAssembly Hosted Applications, by Code Maze. Source code .
Blast Off with Blazor: Build a search-as-you-type box - January 14, 2021 - This post shows how to build a quick search box that filters our images.
Boids in your Browser with Blazor - January 8, 2021 - How to model graphics in C# and render them on a HTML Canvas with JavaScript. Source code .
Blazor WebAssembly I18n from Start to Finish - January 7, 2021 - Blazor is a strong C#-based framework from Microsoft that allows us to create an interactive, client-side web user interface (UI) using .NET. In this tutorial, we will explore how to implement internationalization (i18n) in a Blazor WebAssembly app.
Pre-render Blazor WebAssembly at build time to optimize for search engines - January 3, 2021 - Pre-render Blazor WebAssembly at build time to optimize for search engines.
Libraries & Extensions
Reusable components like buttons, inputs, grids and more. See also the Blazor component bundles feature comparison chart.
Component bundles
Individual components
API