Awesome PICO 8 Overview
A curated list of awesome PICO-8 resources, carts, tools and more
🏠 Home · 🔥 Feed · 📮 Subscribe · ❤️ Sponsor · 😺 pico-8/awesome-PICO-8 · ⭐ 2.2K · 🏷️ Gaming

Awesome PICO-8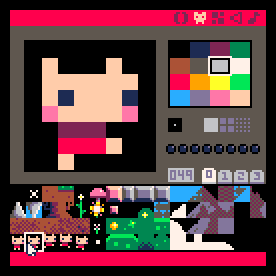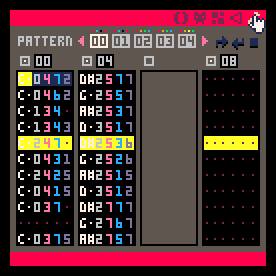 A curated list of PICO-8 resources, tutorials, tools and more. Inspired by the awesome (⭐234k) list thing. You might also like awesome-lua (⭐3.3k) and awesome-love2d (⭐2.6k).
PICO-8 is a fantasy console for making, sharing and playing tiny games and other computer programs. When you turn it on, the machine greets you with a shell for typing in a subset of Lua commands and provides simple built-in tools for creating your own cartridges.
Contents
Community
DemoScene
Resources
Tutorials
Tools
Assets
Text Editors Language Support
Programming Fonts

You might be interested to install pico-8 programming fonts (⭐72) they support the pico-8 custom characters as well as various fonts (bitmap and regular anti-aliased fonts). Check the BBS thread here.

How to install the font(s):
Linux: copy the files on ~/.fonts and sudo fc-cache -f -v
Windows: copy the files on c:/windows/fonts/
Hacks - undocumented PICO-8 features
Hardware
Articles & Posts
Talks
Sharing the love - Making games with PICO-8. linux conf au 2017 - Hobart, Australia
Clones
I Want to Contribute!

Great! 😃

Please, read the contribution guidelines first.
License
To the extent possible under law, Felipe Bueno has waived all copyright and related or neighboring rights to this work.
See LICENSE for more information.