Awesome List Updates on Oct 06, 2020
20 awesome lists updated today.
🏠 Home · 🔍 Search · 🔥 Feed · 📮 Subscribe · ❤️ Sponsor
Libraries / Data Structures & Data Types
Tools and frameworks
Repositories / Python
eCommerce & CRM / Deployment
Open Courses
Plugins / Libraries
Parsers / Testing Tools
No-Code Platforms
Strategy
Join the battle of all time! Draft your army from troops of all different eras, species, and battle styles then fight on a battlefield created by you and your friends. Work together to accomplish a scenario laid out in the included rules or duke it out amongst yourselves to see who's the greater battlefield commander.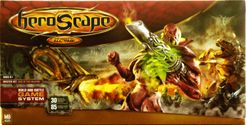 | Players | Min. Age | Time |
| --- | --- | --- |
| 2 - 4 | 8 | 90m |
Examples and funny stuff
ORM and Datamapping
Testing
Third Party APIs
Utilities
Libraries / JavaScript
Online database creator apps
Visual programming
Software / Programming languages
Software Tools / Analysis Tools
Conferences / YouTube Channels
Dashboards / Custom Cards
Version Control System / Online Git Service
Contents / EHR
Contents / Specifications
Contents / Imaging
Contents / Dental
Contents / Frameworks
Contents / Libraries
Contents / Integration
Contents / Bioinformatics
Contents / Data
Inclusion / Wear our
badge
APIs, Data, and ML
Monitoring
Analytics, Events and Statistics
Visitor Session Recording
Tooling / Frameworks
Components & Libraries / UI Components
---