Awesome List Updates on Oct 25, 2022
11 awesome lists updated today.
🏠 Home · 🔍 Search · 🔥 Feed · 📮 Subscribe · ❤️ Sponsor
CI / Tools & Plugins
CI / Tutorials & Demo
Community / Blogs
In Portuguese
Party
In Jackal the players take command of pirate bands disembarking on Treasure Island. Each player may move their selected pirate once per round. The players explore the island in search of treasure to load on board their ships, while trying to recapture treasure from each other at the same time. The object of the game is to load more gold onto your ship than any other player.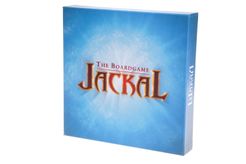 | Players | Min. Age | Time |
| --- | --- | --- |
| 2 - 4 | 8 | 120m |
iOS
Objective-C
Swift
Architecture
Database
Links / Courses
Libraries/Frameworks / Tools
Libraries/Frameworks / Misc
Libraries/Frameworks / Command Line Interface
Libraries/Frameworks / Browsers
Libraries/Frameworks / I/O
Libraries/Frameworks / Internationalisation and Localization
Projects / Web
Projects / Build tools
Projects / Misc
Projects / Desktop
E-books for purchase / Libraries for creating HTTP middlewares
Company Blogs / Progressive Web Application
List of trustworthy Extension Developers / Progressive Web Application
Tree-sitter Supported Colorscheme / Diagnostics
Framework-agnostic Plugins / Transformers
Modules / Frontend framework
Hosted Readers / Outline Processor Markup Language
Apps / Outline Processor Markup Language
Other Apps / Outline Processor Markup Language
universally from / webpage/html
specifically from (a certain platform) / Twitter
RSS2MAIL / Docsify
RSS2WIDGET / For website
RSS2Notification / Webpage Monitor Services with capability of moniting RSS Feed 1264
RSS2WeChat / Webpage Monitor Services with capability of moniting RSS Feed 1264
Multi-subject / Crypto or Blockchain relevant
---