Awesome List Updates on Nov 17, 2023
12 awesome lists updated today.
🏠 Home · 🔍 Search · 🔥 Feed · 📮 Subscribe · ❤️ Sponsor
Firmware projects / WIP
Utility
Resources / Community
Resources / Job Boards
Ethics, Philosophical questions and Discussions about Generative AI
Generative AI Tools Directories
Courses and Educational Materials
LangChain / Multi-agents
Image Segmentation / Deforum
PlayCanvas
Component Libraries
Standalone Components
Tools / IDE Plugins
Components
Component Libraries
Split and Window / Diagnostics
Libraries/Packages/Scripts / R
Resources / Talks and videos
Algorithms and Data Structures
Code Analysis and Linters
Questions
Serialization
Graph databases
Strategy
Call to Adventure is a tabletop game in which players compete to craft the hero with the greatest destiny. Play cards to build your character, cast runes to face challenges, and choose whether to follow a path of heroism or villainy. The core game mode is a 2-4 player competitive game, but Call to Adventure can also be played solo or cooperatively!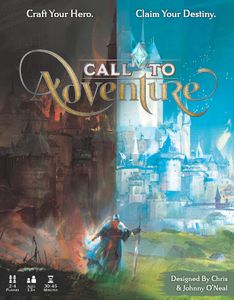 | Players | Min. Age | Time |
| --- | --- | --- |
| 2 - 4 | 13 | 30-45m |
---